Whats good?
So I'm going to post some back dated art. I realized I have a ton of stuff on Deviant art. I like that people check it out there, but I think that it would be nice to continually update this blog and show some things I've worked on. You might see something you missed first time I posted.
To start my trip down memory lane off I'm gonna post some of my previous workstations.
This is the oldest work station I could find. It's from my college days. I was still at my moms house. I was actually working on two independent comics at the time. Earth Guard and Roach.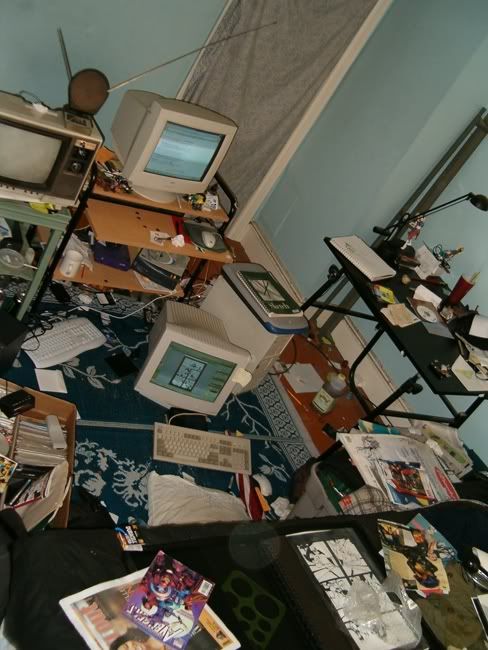 At the same time I had a job. I brought my equipment with me in backpack everyday cause of the two books I was doing.
skipping one place, this was at my first place. shared this work area with my wife.
and there you have it folks. I'll post some art work in a couple of days.