Hey hey hey. Getting some things done still trying to press out Capt.Kacela 3 by May.
I've also been doing a lot of art to prepare for personal art book. Not sure if i want to do one for fine art, pin ups or pop/fan art. maybe one at a time.
I am also planing a captain Kacela sketch book. most people don't see all the sketches that go into the three books done so far; character designs, ship designs, building designs worlds and universes.
i also need to do a better job of updating this blog with art. so to that end
here is a picture done for Shawn Allyene of Pyroglyphic studios. http://pyroglyphics1.deviantart.com/art/PYROGLYPHICS-167859483
and here is the black and white of my entry into fellow, Jason Richardson's artist pin-up book for his character J1.It's a little rushed as I am already past the print deadline and I've been having some computer problems recently in fact i currently have a "loan-er"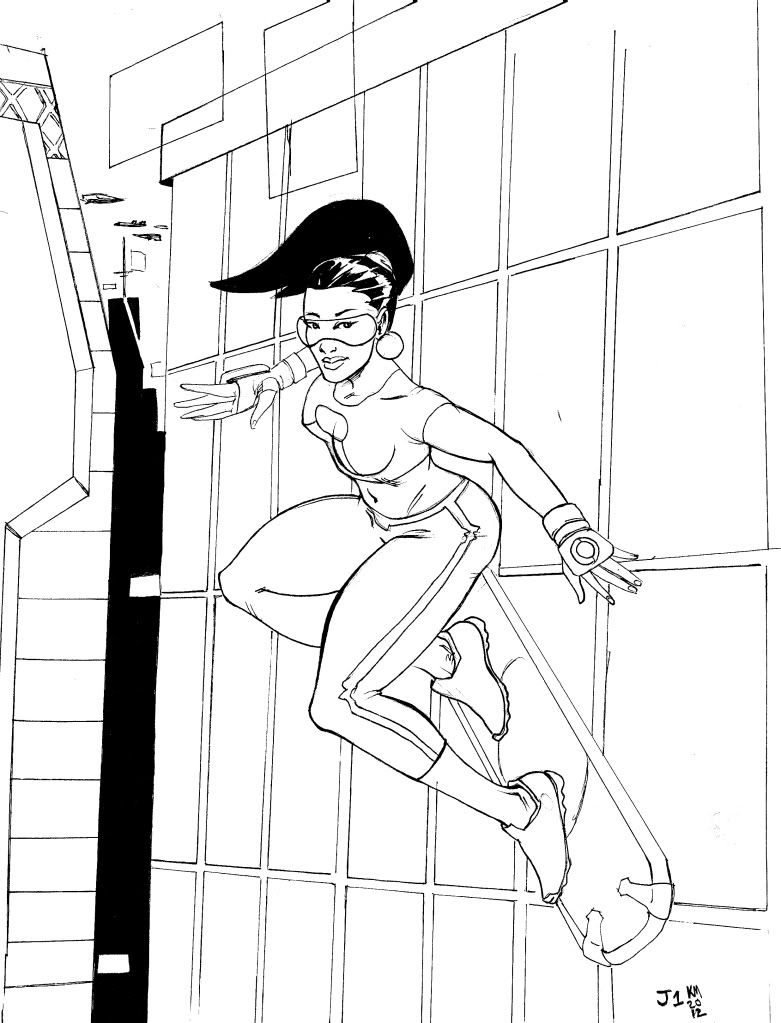 finished the color version last night going to send it to him later tonight and I'm not sure if I'll post it anywhere till the book is printed so there is something to look forward to.
as soon as I can I will post some more of the fine art and other projects I've been working on.
Thanks for reading.
buy captain kacela here: http://goo.gl/tNEzN